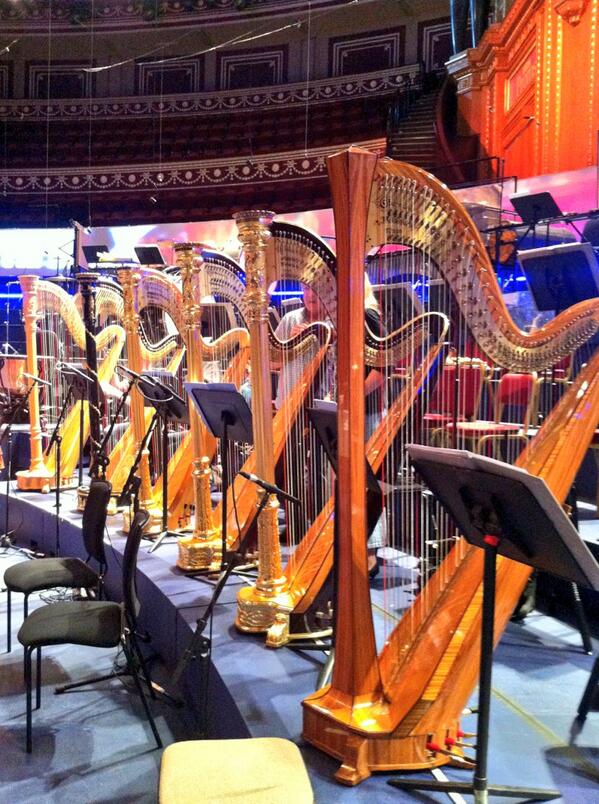 Prom 52 featured the BBC Symphony Orchestra, the orchestra which is the 'backbone' on the Proms, performing at First Night, Last Night, and a good number of Proms in between. They were conducted by their chief conductor Sakari Oramo. The second half had a particularly British theme with the Elgar 'Enigma' Variations and Bantock's Celtic Symphony.
The first piece of Prom 52 was another of the many world premiere's this Proms seasons, Param Vir's Cave of Luminous Mind. I quite enjoyed this piece, as far as the world premiere's from this season go, this one is up there among my favourites. The middle parts of this piece were particularly good and sounded as though they could possibly be something off the Doctor Who (or something similar) soundtrack.
The second piece was Jean Sibelius's Violin Concerto in D Minor, performed by soloist Lisa Batiashvili with the BBCSO. This piece was good, but it's far from being my favourite violin concerto. It has its moments, and Lisa Batiashvili played wonderfully, but I wasn't blown away. There was an encore, which was from Lisa Batiashvili's native Georgia. I don't know what the piece was called, because the BBC Radio 3 announcer said it much too quickly, and I have no idea how one would even start to spell Georgian words!
Granville Bantock's Celtic Symphony, for strings and six harps. Bantock was a huge fan of Scottish and Celtic music, and it is very evident in this beautiful symphony.
The final piece of Prom 52 was Sir Edward Elgar's very English and very beautiful 'Enigma' Variations¸ including, of course, the Nimrod. The silence after the Nimrod was lovely (and the Nimrod itself, of course. Few purely orchestral pieces are as patriotic or elicit such emotion as that). The 'Enigma' Variations were definitely my favourite piece of this Prom. And the Final Variation, whcih starts around 2:32:00 on iPlayer is just brilliant. We won't hear any more Elgar until Last Night, but this piece certainly will stay with you for the next two-and-a-bit weeks until then.
(Image of the harps from the Proms Team Twitter account).