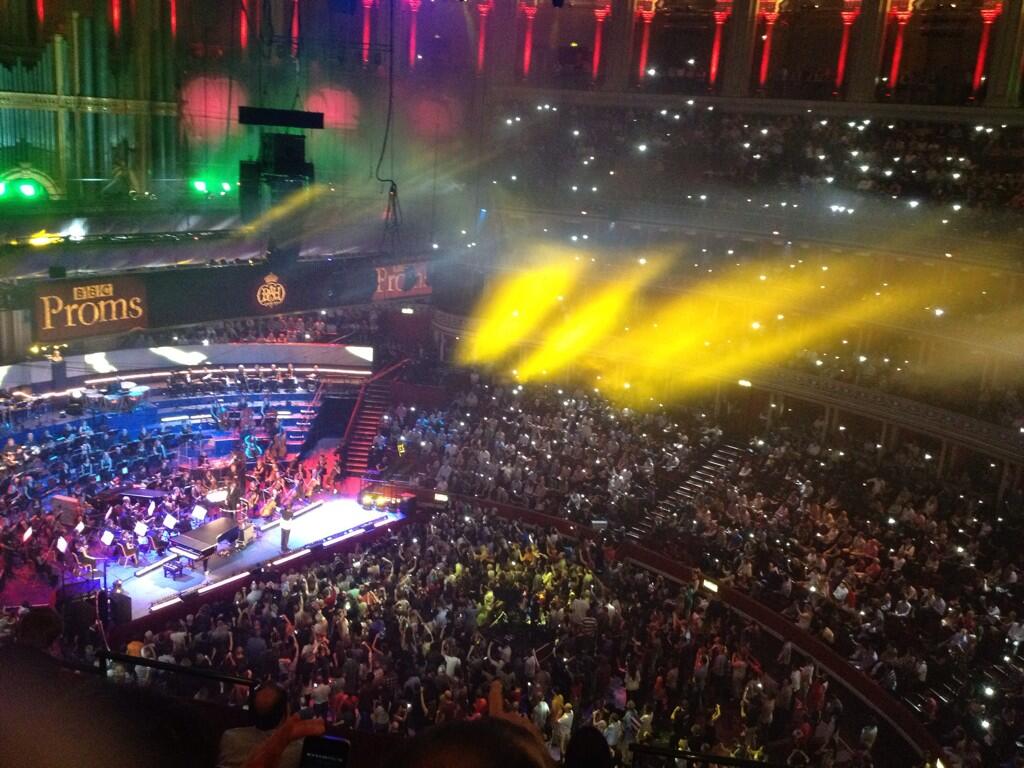 Prom 37 was one of those Proms which are completely different from the usual classical line-up. This Prom was broadcast on BBC Radio 3 (the home of the Proms), BBC Radio 1 and BBC Radio 1 Extra and on BBC 3 television. I best admit now, this is not the sort of music I usually listen to at all (I'm not a Radio 1 person), and after the second act had been going for about half an hour (so I'd already listened to the whole first act), I was getting a bit sick of it. That's not to say it wasn't good, because it was, and the BBC Symphony Orchestra were excellent. This sort of music just isn't my thing, at least, not in large doses, like this. This Prom was very different for the BBC Symphony Orchestra and it is a completely different way to hear modern music with a full 90-piece orchestra.
A lot of this music, and all of these musicians, are not well known in Australia, or are not known at all. Out of this line-up, the only one I had heard of was Laura Mvula, and that's because she was on the Graeme Norton Show earlier this year.
There were some serious fan-girls in the audience, especially for singer Fazer (who, I'm going to admit, I've never heard of!), and who were screaming while Radio 3's Clemency Burton-Hill introduced the show (and did a good bit of screaming whenever Fazer performed).
Laura Mvula sang two pieces (that I can remember) in the first act. She's very, very good and I don't know why she's not more well-known in Australia. The first song of hers was "Sing to the Moon", which I liked. I can't remember the name of the second song, but she is an amazing singer.
The second act goes for over an hour, and I did struggle to get through it. Is this how people how never listen to classical music feel when they listen to it? Do they ever force themselves to listen to over two hours of it? It all just starts sounding a bit the same. But I did make it through to the end, with the great Bob Marley song "One Love", with a rap verse added in, for good measure, I suppose. I made it to the end! *Fan-girl scream*.
Photo by Ally Davies.